Conveyor Technology
Intelligent, smart and effective conveyor technology for production and logistics and an increasing demand for individuality require comprehensive concepts.
Material flow systems are the key for any investment in automation, innovative transportation technology or material handling equipment.
In collaboration with new best-in-class intralogistic solution providers, we are delivering consistency and flexibility to your entire process chain.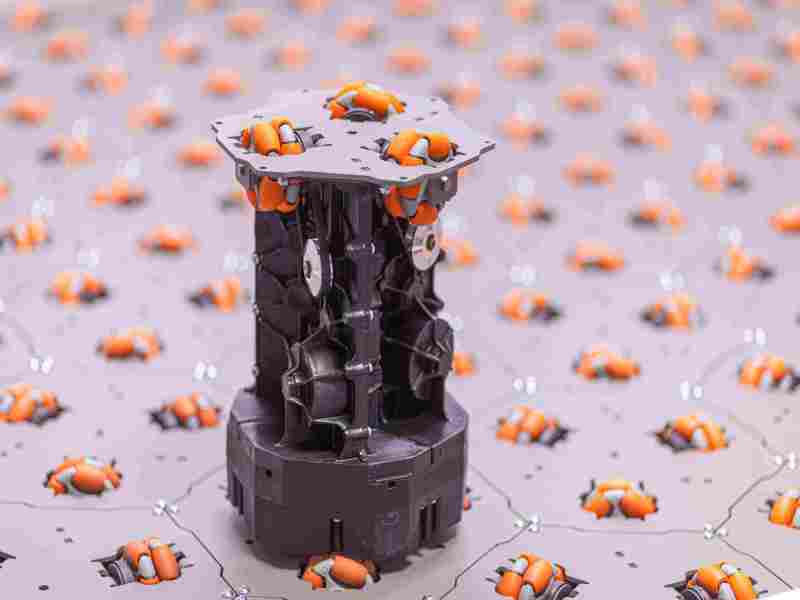 Intelligent Conveyor Technology
From start up to scale up, born in Bremen & on its way to Asia. We have strengthened our portfolio with an innovation driver that will impact the world of logistics.
cellumation GmbH has invented the "celluveyor", a hexagonal robotic cell including proprietary control software that can be assembled into a modular and compact conveyor layout. This patented intelligent conveying technology is designed for a wide range of sorting, palletizing or depalletizing applications to automate, accelerate and simplify your material flow and intralogistics processes.
The celluveyor reduces space in distribution centers and microhubs to a minimum whilst reaching a maximum of throughput and material handling flexibility, be it in a newly build venue or as retrofit installation.
Contact us for more information to scale up your own intralogistic environment.