Recycling
The impact of plastic has become one of the most pressing environmental challenges of our time. Changes in consumer behavior, corporate practices, and courageous global decisions with regard to minimization of plastic usage, re-use and plastic recycling solutions or plastic-free alternatives - these aren't distant topics, but essential long-term issues for our planet.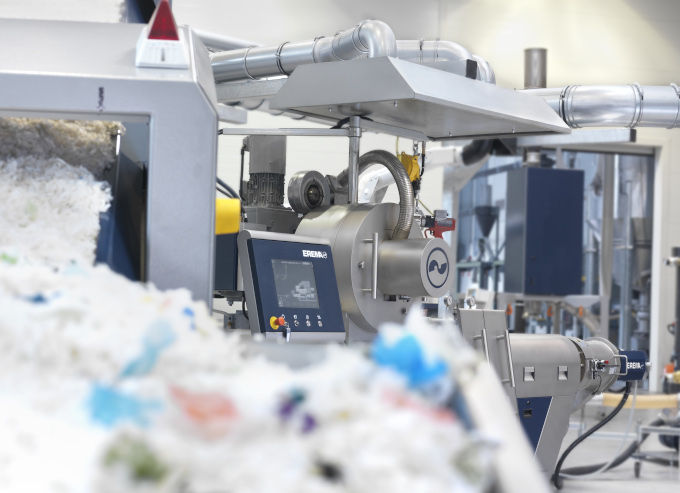 Plastic Recycling Systems
With our partner Erema we are offering state-of-the-art recycling technologies for in-house and industrial, post-consumer and bottle recycling or special recycling applications. The increasing demand for Erema machines indicates that recycling is becoming more important in the value chain.

Their technologies and services ensure stable recycling processes and high-quality output even with difficult input materials. Erema's solutions support an essential prerequisite for closed plastic cycles. Turn your waste into value.
Related products in our portfolio:
Extrusion and reprocessing technologies of all kinds of polymers
Shredding technology for industrial applications such as waste, paper, and plastics
Washing technology for industrial plastic recycling
Intelligent optical sorting solutions for the waste and recycling industry